This morning for the very first time, I took part in a tour in period clothing! And with not just any tour guide, it seems that Philip-the-Good had stepped into the 21st century!
We were greeted by him today at Dijon Métropole Tourist Office! Who better than Philip-the-Good himself to tell us all about his era, his history, and above-all, his Palace?
The protagonist welcomed us into his old friend, Henry Chambellan's house, a mansion which now bears the name of its very first owner, the Hôtel Chambellan, a stone's throw from the Tourist Office.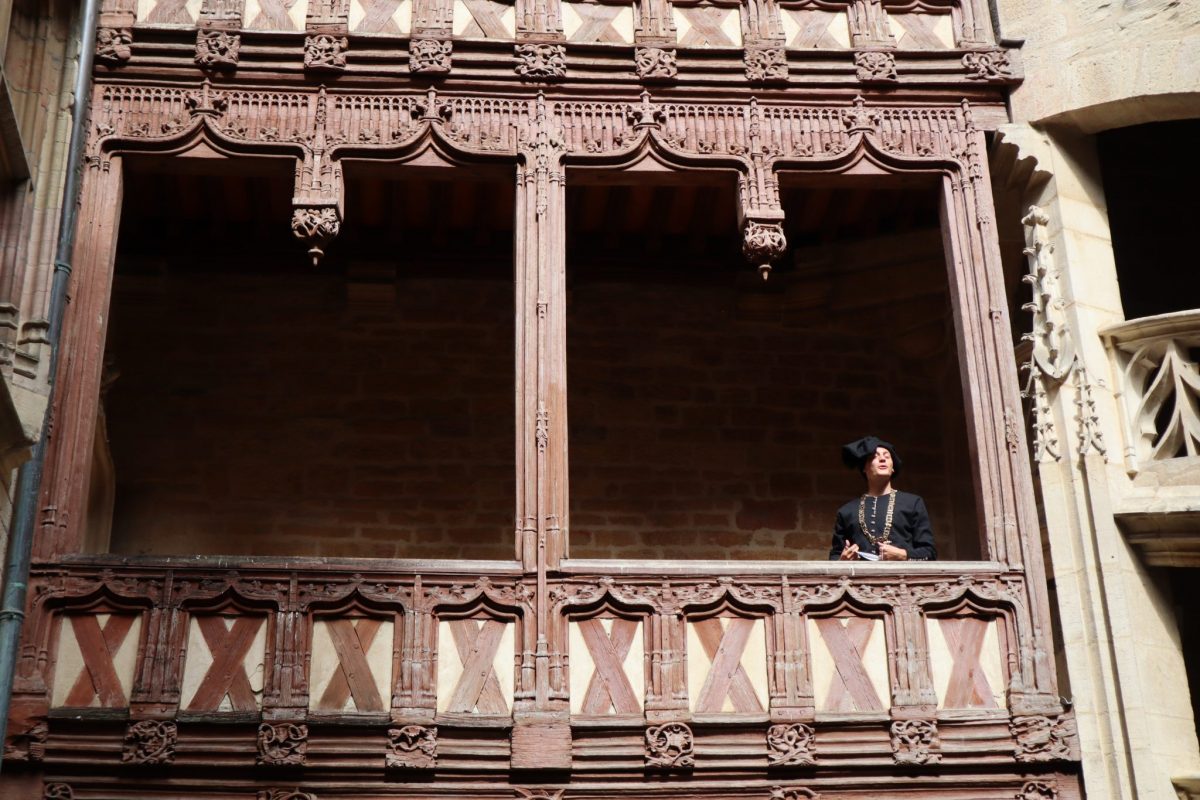 We weren't disappointed with our guide, I can tell you that much! The clothing, the tone of voice, everything was just right! It was funny because Philip-the-Good 2.0 was able to compare our modern era to his own, by showing us the differences.
After an introduction on Rue des Forges where our guide plunged us into life back then, we then headed to the Square des Ducs where we discovered his statue and then learnt about the famous tower bearing his name.
Once we had got to know him better, our Philip-the-Good guide took us into his Palace, to the Fine Arts Museum. With the help of a map on display and some painted portraits, he tells us all about his family history, particularly about his grandfather Philip-the-Bold, his father John the Fearless and his son, Charles the Bold. Tales of power which sometimes do not end very well unfortunately. Until now, I always found it difficult to remember the story of the Dukes of Burgundy, but thanks to the guided tour in period clothing, I will definitely remember it much better than from reading about it.
We then moved on to the lavish room with the tombs, probably the museum's most beautiful room. This room was once used for grand ceremonies for the wealthy and powerful court of the Estates of Burgundy. There is a stage that was used for musicians and a Gothic-style monumental fireplace. Here, you can admire the tombs of John the Fearless and his wife Margaret of Bavaria and of Philip-the-Bold.
I won't tell you any more, and will leave it up to Philip-the-Good to tell you about his history himself!